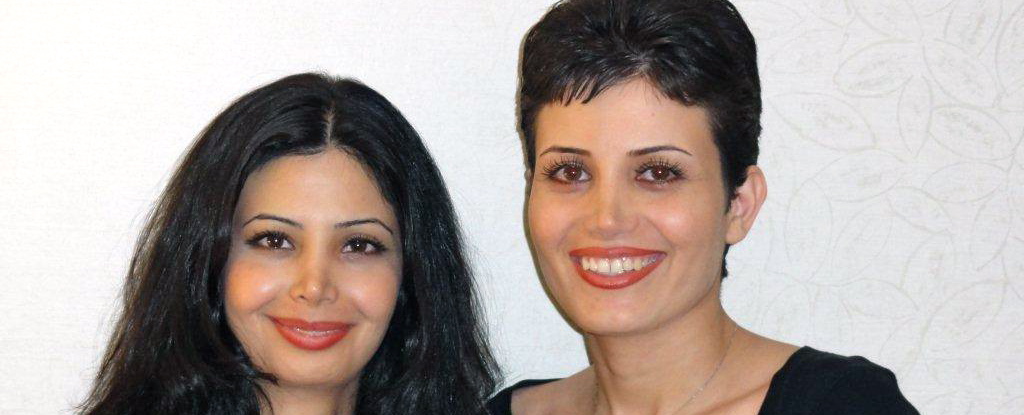 Judge warns them to discontinue their Christian activities
"The prayers of people encouraged and sustained us throughout this ordeal." Maryam Amirizadeh
Update to previous blog: Urgent Prayer Needed: Two Young Christian Women on Trial April 13th
We are excited to announce that your prayers have made a difference! Maryam Rostampour, 28, and Marzieh Amirizadeh, 31 have been acquitted of all charges and released by the Iranian judicial authorities. However, their acquittal and release came with a warning that any future Christian activity on their part within Iran would be dealt with seriously.
In March of 2009, the two girls were arrested for "propagation of Christianity" and "apostasy" (departure from Islam). They spent eight months in Tehran's notorious Evin prison where they endured repeated interrogations, solitary confinement, and unhealthy conditions; without access to medical treatment both became ill. In spite of this harsh treatment and the promise of freedom if they would only recant their faith, the two refused to deny Jesus Christ. Instead, they bravely stood before an Iranian Judge and declared that they would never do so.
In November of 2009, they were conditionally released, and waited six long months for their case to be heard in an Islamic court – where they might well have been sentenced to prison once again. At least this time allowed them to begin their healing physically from the health issues that developed during and because of their imprisonment.
When word broke that the girl's case would be heard on April 13th, Christians around the world joined in prayer and waited for word of the trial's outcome. However, concern rose as weeks passed with no news.
Finally, news came. In a release last Saturday by Elam Ministries, it was reported that the two had been released, had left Iran and were safely in another country. Elam Ministries (a group that trains and equips Iranian Christians to reach and disciple their fellow citizens) were in close personal contact with the girls.
The girls told them:
"We have seen the Lord do miracles over and over again. He kept us and gave us favour in prison, and sustained us during a very difficult period of waiting for our final trial," said Marzieh.
Maryam and Marzieh are eager to thank Christians who have been praying for them.
"We are most grateful to everyone who prayed for us," Marzieh said, "I have no doubt that God heard the prayers of His people." Maryam added, "I believe our arrest, imprisonment and subsequent release were in the timing and plan of God, and it was all for His glory. But the prayers of people encouraged and sustained us throughout this ordeal."
"We hope to eventually share some of what the Lord allowed us to go through to highlight the need and the opportunity for the church in Iran, but right now we will take time to pray and seek the Lord for His will," said Maryam.
Please continue to pray for Maryam and Marzieh. Pray for their complete physical and emotional healing. Pray that in time God would set them on a course of action that will both encourage Christians around the world and challenge the Iranian government concerning its unjust activities against Christians. Pray for our country's government and Members of Parliament that they will wisely and effectively address religious freedom injustices with countries like Iran.
As we witness God answer our prayers for these two brave women … let's celebrate! However, let's not forget the millions of Christians around the world in countries like Iran, who live in daily fear of being harassed, tortured, kidnapped, arrested or killed for their faith. Their lives are daily at risk because they say "yes" to Jesus.
May we never take for granted that we wake up in a country that gives us freedom to believe in Jesus and live out our belief without fear. And every day we wake up in freedom, may we remember those who wake up in a country without it.
Source: Christian News Wire , Elam Ministires