I was moved to tears today as I read the story of a little girl named Neha and her family from Pakistan, victims of persecution for their faith. In 2004, at the age of two-and a half, Neha suffered a brutal rape. An unimaginable crime committed because her Christian father, who was pressured numerous times by co-workers, refused to convert to Islam. The attack on his daughter was a punishment for his refusal. Besides the gruesome emotional scars, this attack so badly maimed her little body that it left her without the ability to urinate properly or the hope of bearing children.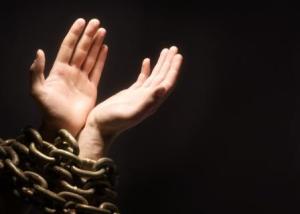 Following protests, a prominent Pakistani human rights activist, who later would become the country's first Christian Minister of Minorities Affairs, brought Neha's attack and her family's plight to the attention of Pakistan's national media. He helped Neha obtain medical care and forced the justice system to ensure that her attacker was prosecuted. Two years after the rape, the man who so savagely violated Neha was sentenced to life in prison.
Sadly, the trial and conviction of the rapist ultimately only triggered further victimization of Neha's family. Munir Masih, Neha's father, claimed that the owner of the dairy farm where he worked had tried to get him to drop the charges and threatened to kill his family if they did not.
Since 2007, the Munir family has lived in hiding, moving from safe-house to safe-house, fearing for their lives.
In Pakistan, Christians make up roughly two percent of the estimated 175-million Pakistanis, the vast majority of whom are Muslim. As Christians, Neha's family were considered second-class citizens, and had to fight just to get medical care for Neha and her sister — despite the sexual assault.
The story is a tragic one, but as I read of how God used various Christians as key players in the rescue of Neha's family, I found hope.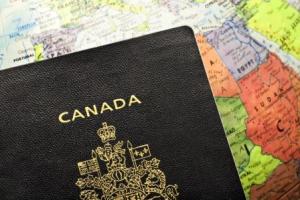 For three years, a Christian human rights activist worked on a plan to safely bringing the family to Canada. He personally made the trip to Pakistan to escort the family from their safe house of hiding on a nerve-wracking trip to the airport, evading discovery by extremists.
Also during that time, he appeared before a Canadian Parliamentary Subcommittee on Human rights, introducing the plight of the family to the Honourable Jason Kenney, Minister of Citizenship and Immigration. Mr. Kenney was moved by the family's struggle, and was instrumental in providing the family with special Resident Permits. This type of permit is rarely issued, given on a case-by-case basis, and particularly when lives are in danger.
Upon their arrival in Canada, a Christian family in Toronto adjusted their own life, schedule, and comfort in order to welcome the seven-member Masih family into their home, no small effort with teenage children of their own.
Finally, a Toronto-based church stood behind the rescue with prayers and much needed finances. In addition to set-up costs, clothing, and toys, the flights for the family alone rang in at $20,000. The church also provided Neha's father with a job as a maintenance worker setting the family on a better financial footing for the future.
As a mother, it was impossible not to become emotional about Neha. During one video story, with the family now safe on a plane to Canada, I can hear Neha's laughter – such a beautiful contrast to the tensions of their life of persecution in Pakistan, now behind them.
Since their arrival in Canada in December of last year, Neha seems to be adjusting well to her new life. She is receiving the medical attention she needs to properly heal from her physical injuries. Only God and Neha know how much emotional healing she will require in the days and years to come. But for now, we celebrate how God stirred and brought together a network of dedicated and selfless people to move on her and her family's behalf.
No longer in fear because of what they believe, the family is enjoying a new freedom, with reason to hope for a safe and secure future as Christians in Canada.