EFC President Bruce J. Clemenger participated in the Maternal, Newborn and Child Health Summit held by Federal Government last week in Toronto. He reflects on how the issues relate to all Canadians.
The numbers are staggering: 6.6 million children under 5 dying each year around the world due to malnutrition and disease; 289,000 women dying during pregnancy or childbirth. That translates into 18,000 children dying each day by preventable causes, with 40% dying in the first month, and 15% in the first 24 hours.
The majority of the mothers are between 15 and 19 years old. The death of mothers often leaves surviving children as parentless – orphans – in desperate and volatile situations.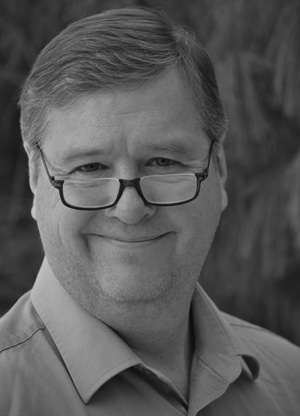 Such huge numbers can numb us and make us feel helpless. But the situation isn't hopeless. Since 1990 the number if deaths of children has been almost halved from 12.6 million. And maternal mortality has dramatically declined from 523,000 in 1990.
Most of the deaths are preventable. What is needed is the will, resources and effective strategies. And underlying these, compassion and generosity.
For its part, the Canadian government has made maternal health and newborn and child mortality the primary focus of its international policy and aid.
In 1990, countries around the world committed themselves to the Millennium Development Goals, eight priorities that included child mortality and maternal health. The specific aim is to reduce child mortality by two thirds and maternal mortality by three quarters, between 1990 and 2015.
The Prime Minister has made these two goals a Canadian priority and a personal focus. Canada has become a world leader in the pursuit of these goals and recently committed more funds for the years 2015 to 2020, promising more funding than the experts were asking for.
Of course, government focus and funding are necessary but not sufficient to accomplish this task. The key for success is collaboration among a plurality of stakeholders on the points of consensus. Governments have the financial resources necessary to make a significant difference, and they can work collaboratively on a government-to-government basis with countries where maternal and child mortality are acute. (Only 11 countries account for 60% of the mortality.)
But governments cannot do it alone. In Canada the government has partnered with a broad range of Canadian agencies that have proven track records and on-the-ground expertise in caring for women and children overseas. As we would expect, some of these are Christian agencies that work collaboratively with local indigenous agencies, including churches, in caring for the world's most vulnerable. They have been doing this long before governments became involved. They are the hands and feet of compassion and mercy, providing services to women and their children.
The only controversy is the government's refusal to fund abortion services. In its decision the government is respecting the diversity of views of Canadians and is focusing on strategies that do not pit the life of the mother against the life of her child, but on those that seek the well-being of both. All involved agree the projects the government is funding (combatting disease, improving nutrition and health systems) are necessary and will make a difference to issues related to poverty and homelessness, education and healthcare.
This is a good news story about governments and non-governmental agencies coming together.
The inestimable worth of children, the importance and value of mothers and motherhood, and caring for vulnerable persons have been distinguishing characteristics of Christianity. Christianity has nourished a worldview that fosters a radically different view of disease and disability. As a result, medical care and caring for the most vulnerable have been integral to Christian mission since the church was birthed.
Our faith also teaches us to be compassionate, to love our neighbours and to be generous with our time, resources and abilities.
The church, both in Canada and overseas, has an important part to play in this initiative, by encouraging governments to do good, by demonstrating and encouraging compassion and generosity among our neighbours, and partnering through Canadian churches and agencies with organizations and churches overseas who are not only the immediate neighbours of those who need our help, but among them.
The need and the numbers are immense, but the call to compassion and generosity is not contingent on what we think is possible. It is an expression of our love for God and our neighbours.