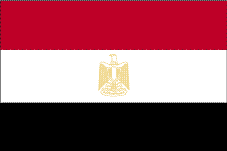 Egypt has been the subject of intense global focus over the past week, as protestors demanded the immediate resignation of President Hosni Mubarak after 30 years of his leadership. Years of frustration resulting from increased poverty, unemployment and a lack of social justice boiled over as close to a million people have taken to the streets of Cairo to demonstrate.
The mostly peaceful demonstration was shattered February 2 when a wave of pro-Mubarak supporters rushed the protestors on camels and horses, brandishing whips and knives, firing rocks and raining firebombs from rooftops. Five people were left dead and more than 600 injured, and the world wonders what will come next.
Recent communications with Evangelical Fellowship of Canada staff by witnesses on the ground report that Cairo is like a "warzone, with chaos and gun fire heard all around".
"[Mubarak's forces] dressed in civilian clothes, went out and attacked peaceful demonstrators in El Tahreer Square with fire bombs and rocks. Their aim is to create so much fear that people will be fearful to protest at the demonstration planned for Friday (February 4)."
The witness goes on to note that although a "dialogue" with representatives of the protesters was promised by new Vice President Omar Suleiman, it appears that this is now in question as trust between the demonstrators and the current Egyptian government has broken down. Hope for a peaceful outcome remains in doubt.
The global church is watching these events closely, concerned about the almost 10 million Christians living in Egypt and wondering what the coming changes will mean for them. Egypt still remains in the 19th spot on the 2011 World Watch List for severe religious persecution.
The most recent update published today by the EFC's Religious Liberty Commission, detailing persecution of and human rights violations against Christians in recent years, raises serious questions about how well President Mubarak was ensuring religious freedom for "all" of his citizens.
The vast majority of Egyptian Christians have long lived with the reality of a 'second-class citizenship because of their belief in Christ. Attempts by the largest political opposition group in Egypt, The Muslim Brotherhood, to position itself in a place of power with the incoming regime, is raising new concerns for the already persecuted Christian minority. With a change in leadership, Christians could face more intense persecution than even this 'second-class' reality they have known for decades.
And so, we have the surprising current reality that many Christians reluctantly support President Mubarak, afraid of what might come as a result of his replacement.
Samy Farag, 65 year-old director of St. Mark's Hospital, which is attached to the Alexandria Coptic Orthodox Church that was attacked last month by extremists and is also the hospital where many of the dead and injured were treated, said,
"We need Mubarak. What we need above all is to be safe. We feel safer with him because he heads a big, strong party. If he leaves, parties will come to power that we don't know. We just don't know what their policy toward Christians would be."
To his credit, President Mubarak has been aggressive in tracking perceived Islamist extremist groups, and his removal may leave Christians more vulnerable to open attack by these groups.
With legitimate concern for what their future might hold, the idiom for many Egyptian Christians right now seems to be "better the devil you know than the devil you don't."
As each day unveils a new piece to the story of what the near future might hold for Egypt and its citizens, we may feel helpless to do anything but watch the unfolding news. But, there is more. The Evangelical Fellowship of Egypt recently released this statement: "Nobody knows what the changes in Egypt will be, but evangelicals in Egypt know that God is in control." The EFE then goes on to call the church globally to pray for peace in Egypt, for wisdom for those in authority, for the safety and protection of our Egyptian brothers and sisters, and ultimately for God's will to be done for Egypt as they write the next chapter of their history. Let's pray that the new chapter will be titled, "An era of religious freedom for Egypt".
(For more, please read the EFC's recent Prayer Alert on Egypt)