By Don Hutchinson
This week in Ottawa has been a roller coaster for social conservatives (socons) and theological conservatives (theocons). While people who fit in those camps often find alignment with capital "C" political Conservatives, the upper case and lower case "c" distinctions are significant as many also align with Liberals and New Democrats.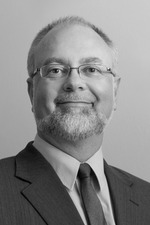 For me, the week started with the first time opportunity to attend a hearing in the British Columbia Court of Appeal live from Ottawa! Ah, the "miracle" of the internet. The 3 hour time difference means this week's Ottawa mornings seem earlier; lunch break is at 3:30 pm (Eastern Daylight Savings Time); and, this week the end of my days is at night!
The Evangelical Fellowship of Canada's brief presentation to the court in support of maintaining Canada's current prohibition against physician assisted suicide was made by local counsel, Geoffrey Trotter. You can read it here (with links to our written submission, as well). As Geoffrey stated, "The English word for suicide is derived from the Latin which literally means 'self-killing.' The term 'physician-assisted suicide', then, can only mean the killing of patients by their doctors."
My Tuesday morning included an exciting meeting as the steering committee puts the final touches on the Bridging the Secular Divide: Religion and Canadian Public Discourse conference to be hosted at McGill University on May 27 and 28. Registration is now open and seating is limited.
Thursday, whether socon or theocon, was met with the surprising news that MPs from the Conservative, Liberal and NDP parties voted unanimously at the Subcommittee on Private Members' Business to prevent Motion M-408 (sponsored by Mark Warawa, MP Langley) from proceeding for consideration by the House of Commons. The motion reads simply, "That the House condemn discrimination against females occurring through sex-selective pregnancy termination." The only witness called by the committee was from the Library of Parliament and testified that the motion satisfied all criteria for being considered by the House. Here are our thoughts on the matter.
Thursday was also budget day, or as it's referred to by Canada's Government, Economic Action Plan 2013. While the opposition leaders oppose (that's why they're called opposition) there are some positive things in the budget for Evangelicals; whether we can accurately be labeled as socons and theocons or not.
Chapter 3.5 is where we find initiatives such as:
Encouragement for adoption through the Adoption Expense Tax Credit
Tariff relief on baby clothing and sports and athletic equipment
Money in the pockets of Canadian families is a good thing. Here's a bit of an explanation why, as found in our brief commentary on the EFC's pre-budget submission from last year.
Other positive initiatives include:
Continuation of the Homelessness Partnering Strategy (focusing on Housing First) for 5 more years
Investment in affordable housing for Canadians in need (more than 300,000 are homeless) over the next 5 years
New incentive for charitable donations by first time givers (see our comments on strengthening Canada's charitable sector)
Proposals to invest in addressing some of the unique needs of Canada's aboriginal peoples, particularly those in the far North
Of course, we'll have to see how some of the proposals work out in their implementation as partnerships are required between provincial, territorial and/or aboriginal governments as well as non-governmental organizations and the private sector. But, there is much opportunity to work with.
Another set of partnerships will also have new relationships to work out as the Economic Action Plan 2013 realigns the Canadian International Development Agency (CIDA) into the super-department of Foreign Affairs, Trade and Development. Again, time will tell how this new arrangement will benefit those organizations partnering with government (sometimes the expenditures more accurately are government partnering with aid and development organizations) to assist those most in need outside our borders. Government assurances are that the objective of poverty alleviation and reduction will remain central to Canada's aid program. Hopefully, there will also be consultation with the organizations delivering the services to ensure there is no disruption in Canadian humanitarian assistance overseas. We comment on the importance of Canadian compassion overseas here.
When engagement on public policy is based in biblical principles, the politics that play out can result in the occasional fast-paced roller coaster ride of a week! We are disturbed that "It's a girl" can be a death sentence in Canada; heartened that religiously informed voices are as entitled to engage in public policy as are any other voices; and, appreciative that those in need are not forgotten by our government, just as we know they are not forgotten by the Church.
Mr. Warawa has filed an appeal of the Subcommittee's decision on M-408 and the Economic Action Plan 2013 will require time for the "action" part to unfold. You can expect more on both from the EFC and the bloggers at the EFC's ActivateCFPL. Even though the week has flown by, the ride's not over.
Well, Friday morning's gone and it's almost 10 am in BC, so I'm off to court!