By Don Hutchinson
In case it wasn't clear from my posts on ActivateCFPL, the organization I work for or the work that I do, I am one of "those people" who lives in a political bubble. I read about politics, engage on the issues and care more about the impact of policies than the physical appearance or charisma of any of Canada's political leaders. I confess, I research the policies of politicians and political parties before deciding how to vote in an election (and I vote in municipal, provincial and federal elections).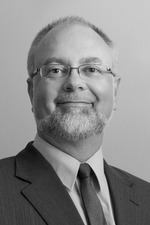 Before I joined the team at The Evangelical Fellowship of Canada in 2006, my wife, Gloria, and I were praying about two opportunities that had been presented for our future – both related to politics. Politics was my first love … before I met Jesus … and Gloria.
One of the appealing things about working where I do is promoting biblical principles through well researched and well-reasoned public policy proposals. For me, Bible thumping (i.e. telling people to do things because the Bible says so in a way that casts the thumper as the authority on what the Bible says) is kind of offensive; but well thought out proposals that are beneficial to living in broader society bring a sense of joy when considered and implemented.
The political arena is an interesting one for engagement. Some declare loudly (thinking perhaps that volume magnifies falsehood into truth), "there is no place for religion in politics" or "there is no place for religiously based ideas in public policy development." Me? I want to see the reasoning on proposals, whether from those who prefer to accept that the world was made from nothing by nobody and ideas about public policy can be founded in the same sources or those who claim foundation in religious belief. From my perspective, there has to be a place of respect for all voices, religious and non-religious, in Canada's free and democratic society. And public policy proposals need to be rational, not loud.
As a bit of a political nut, you might also imagine that I enjoyed The West Wing for seven seasons. Another confession, I now watch it in reruns. (I say "a bit of a political nut" because I don't own the DVDs! )
One of my favourite episodes was on this week. It's the one in which Senator Vinick (Alan Alda) secures the Republican nomination and ends up heading to the White House to meet with President Bartlet (Martin Sheen), a Democrat, to discuss the impending debt ceiling deadline.
The senator is in a bit of a public relations mixup because he doesn't go to church. In an easily missed segment of the show he explains why he doesn't go to church. Vinick used to go with his wife. He stopped going when she got too sick to go, and then died. I get it. People get angry with God, choosing to punish Him by not going to church; or, they place their idea of faith in buildings and people instead of God.
Bartlet, who is living with multiple sclerosis and in the final year of his term as President, offers this sage advice. The demands of the job are such that to stay alert you can either consume a lot of coffee or pray. Bartlet opts for prayer.
My belief in God places me in the camp that opts for prayer.
There's a lot going on in Canada – federally, provincially and municipally – as we head toward the traditional Christmas break in this season of Advent; advent being the celebration of the expected birth of Jesus, my Saviour, Hope of the world.
As usual, people will disagree with the policies and behaviour of political parties and politicians they either voted for and are disappointed with or didn't vote for and oppose. Still, for most, there will be some expression of good will.
The apostle Paul wrote that "our struggle is not against flesh and blood, but against the rulers, against the authorities, against the powers of this dark world and against the spiritual forces of evil in the heavenly realms" (Letter to the Ephesians 6:12). Although, there are days when the struggle seems personified in flesh and blood, I turn my thoughts to evil's influence rather than evil people, and opt for prayer.
If you are also a praying person, I invite you to opt in.
Opt in to praying for our elected representatives. Opt in to praying for the development of good public policy. And, if you're so inclined, opt in to praying for those of us at The Evangelical Fellowship of Canada – and others engaging in this arena – that we would stand firm in our work.
If your prayer takes you a step further, perhaps into an unanticipated interest that pulls you into the political bubble, then let me know and I'll add you to my prayer list.
If you're not a praying person, then I invite you to respect me as I respect you. Opt in, and let's shape the future of the nation together through well-reasoned, good public policy.